A well-situated area
The Plastics Vallée benefits from an excellent geographical position. It is part of the local Authority "Haut-Bugey Agglomération" and it's main city is Oyonnax, well-known  for it's Rugby team. Haut-Bugey Agglomération is part of the Ain Department, one of the most industrial departments in France. 
The Plastics Vallée benefits from a quick-access to  two international airports: Geneva (50mn drive) and Lyon St Exupéry (1h drive) and has no less than 7 motorway exits. It also has a train station allowing a 2h30  TGV-trip to Paris.
A Area of competitiveness
The Plastics Vallée is a cluster of 42 cities and villages, gathering 64K inhabitants. It has the largest Plastic companies concentration In France. The area has over 20% of industrial companies for a total of over 26K workers.
Once known for their meticulous wood and horn work (comb and hair-ornaments), companies started using celluloid in the 50's. Thanks to their creativity, they acquired, in a few decades only a unique expertise in the plastic industry.
Nowadays over 600 companies and 10 000 employees form a dense network of small and medium companies with amongst them international well-known firms. The Plastics Vallée is currently Europe's first Plastic Industry cluster and makes 2b€ annual turnover in various sectors: cosmetics, medical, toys, automotive, eyewear...
A well-balanced Area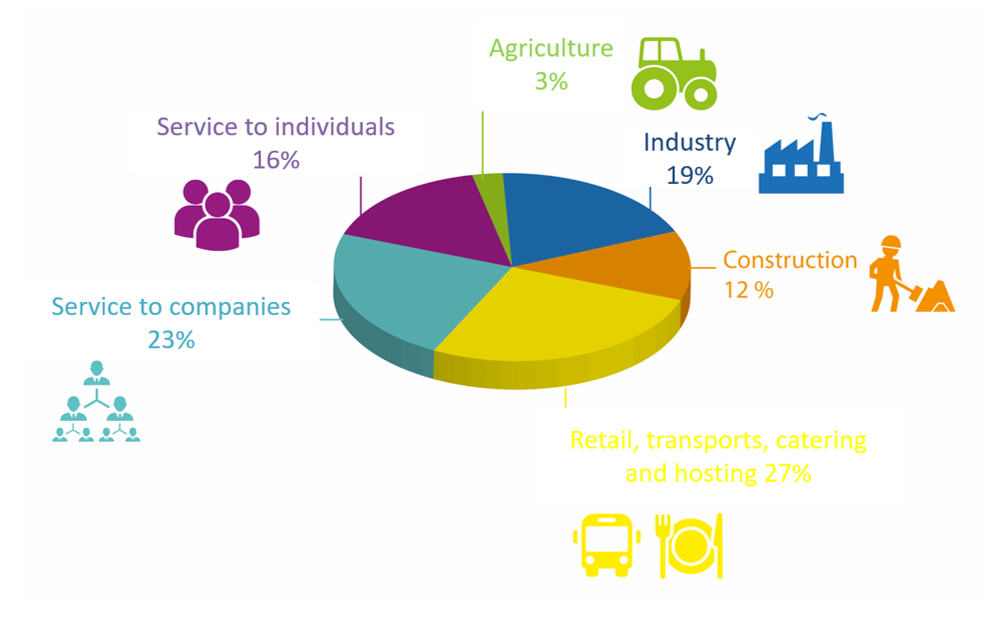 Moving to the Plastics Vallée is choosing:
Excellency: with two national  clusters (Wood and Plastics industry) and a dynamic economical area .
Easy access: in the center of Europe and near large regional capitals (Paris, Lyon, Grenoble, Geneva and Milan)
A world-wide recognized expertise and strong & unique R&D structures
A pleasant neighborhood with commodities and a well-preserved nature. Further information